Stay in the home you love! A stair lift is an easy, affordable solution. We install, service and repair residential stairlifts. Call or stop by our showroom!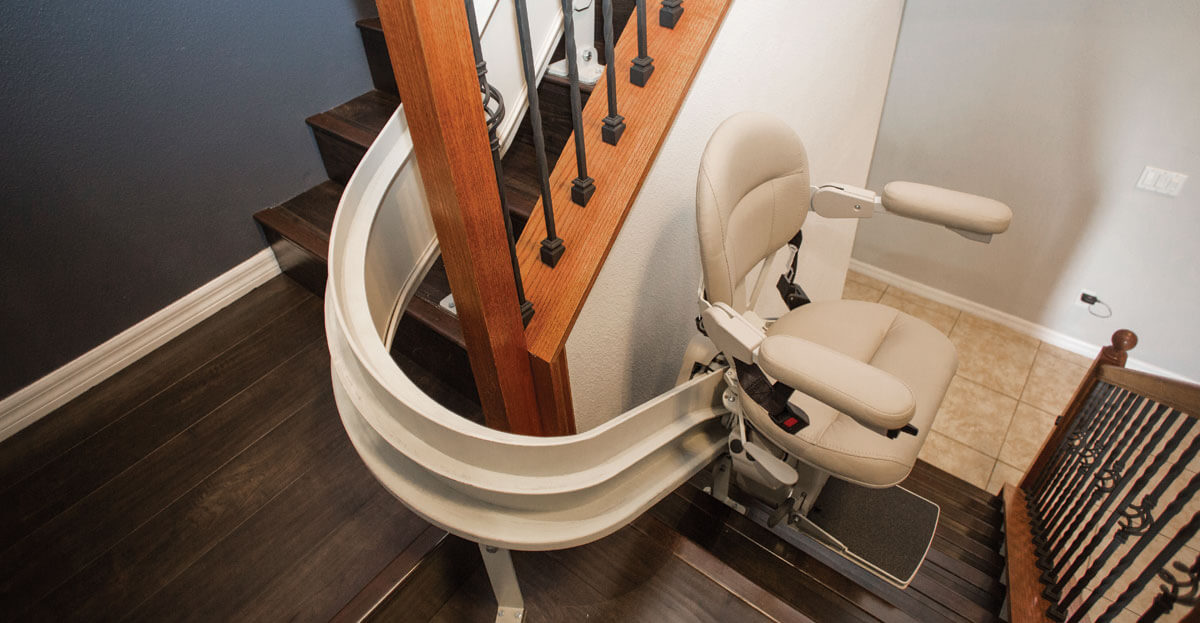 Bruno Elan Straight Rail Stairlifts
The Bruno Elan SRE-3050 home stairlift has features that are usually associated with top-of-the-line models, and it still manages to keep stair lift prices in line and on track. Going up and down stairs has never been so effortless and affordable. The Bruno Elan SRE-3050 delivers safety, performance, and ease-of-use at an economy price. While all of MobilityWorks home stair lifts represent a commitment to innovation and reliability, the Bruno Elan especially demonstrates a determination to provide a rugged, yet lovely, stair lift for the entry level market.
Learn More
Bruno Elite Straight Rail Stairlifts
The Bruno Elite SRE-2010 stairlift offers superior styling and superb craftsmanship, as well as ultra-compact design and performance. A home chair lift that reflects the taste and sophistication of the most elegant homes, the Bruno Elite sets the new standard for residential accessibility. The Bruno Elite SRE-2010 combines graceful elegance with the industry's most reliable operation. There are many stair chairs, but the Bruno Elite stands alone! Complement your home and your lifestyle with the finest in home chair lifts from MobilityWorks.
Learn More
Bruno Outdoor Elite Straight Rail Stairlifts
The Bruno Outdoor Elite straight rail stair lift allows navigation up the stairs outside a home with confidence and ease! With the same quality, comfort and dependability found in any MobilityWorks home stair lift, the Bruno Outdoor Elite stair lift provides more.
With countless applications - from a front door to the sidewalk or a cabin door to the boathouse - this outdoor stair lift offers unique mobility. Only a home stair lift designed like this one can extend independence safely and securely outside home.
Learn More
Bruno Elite Curve Rail Stairlifts
Every custom Bruno Elite CRE-2110 curved stairlift is crafted to the exact specifications of each customer's stairway. Bruno Elite curved stairlifts from MobilityWorks provide access while adding to any home's character. With a strong and safe design, The Bruno Elite CRE-2110 can be installed on almost all curved stairways, and is flexible enough to install on either side of the staircase.
Installation takes just a few weeks. The graceful, elegant Elite Curve retains the beauty of a home, while extending disability independence throughout it.
Learn More